Renee:)
RENEE:) is the app that accompanies the plant brochures published by AVG Köln.
If you don't have access to any hard copy brochures, you can find PDFs here to print out yourself. You can also use the app's Showroom Mode to learn everything about the AVG plants without using augmented reality.
#ITSABOUT
WASTE-TO-ENERGY
Our society makes lots of nice things. The waste that we create, though, is not as nice. We are not able to change that. What we can do is think productively and look at waste as a raw material rather than an annoyance.
EVEN THE THINGS THAT CANNOT BE RECYCLED CAN BE MADE RENEWED: AS ENERGY.
Incineration technology transforms waste systematically into valuable foundations for humanity and the economy.
#ITSABOUT
Composting & digestion
What is impressive about nature is how it is the master of the perfect cycle. Things that wither, dry up or rot can ultimately bloom again in new life thanks to air and water. This is what we also do at the composting plant.
SYSTEMATICALLY WE TURN ORGANIC WASTE INTO ENERGY AND BIOMASS.
Our digestion technology produces biogas from part of the organic raw material that we receive. This biogas ultimately creates energy. Plus the composting process transforms biowaste into compost using air, moisture and microorganisms.
#ITSABOUT
Industrial-waste processing
Sooner or later, every product becomes waste. However, the materials in it will still remain – and are much more useful than it looks at first glance. These recyclable materials can be extracted from things that are thrown away.
WE SEE INDUSTRIAL WASTE AS A SOURCE OF ENVIRONMENTALLY FRIENDLY RAW MATERIALS AND ENERGY.
From the sorting technology at the start to the practical and useful raw material at the end, the way it is processed is tailor-made for each kind of waste.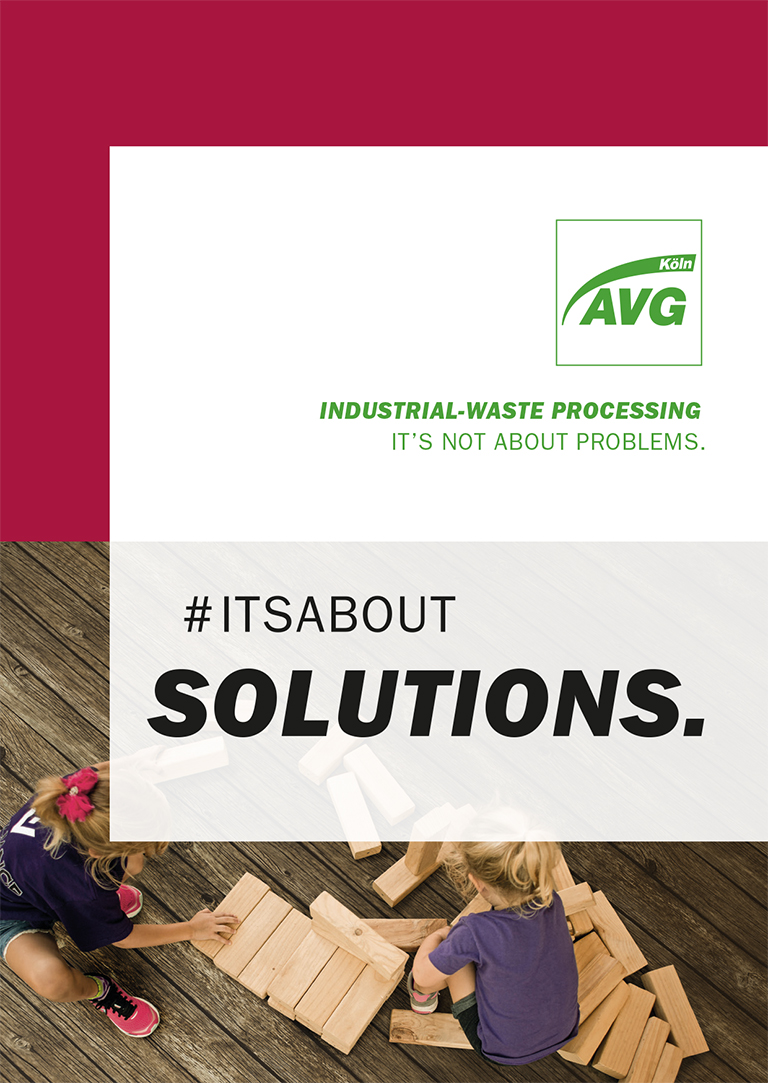 #ITSABOUT
Landfil
The world became a little bit better in 1970 – at least in the Cologne region. It was the year when countless dumps around the city were finally consolidated into one large landfill at the former Vereinigte Ville lignite mine.
THIS ALLOWED FOR COMPLETE CONTROL OVER WASTE THAT WAS NOT SUITABLE FOR RECYCLING OR INCINERATING.
Thanks to a 30-metre-thick, waterproof layer of clay and leachate treatment, we are firmly in charge of the water levels at the landfill site. Using a cogeneration system, we produce climate-neutral heat and energy from the landfill gas.